From Principal's Desk
---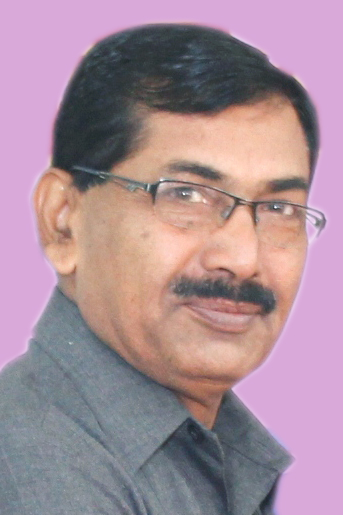 Principal Dr. Bhaskar Shelke
Welcome by Principal Dr. Bhaskar Shelke

"Where the mind is without fear and the head is held high;
Where knowledge is free;
Where the world has not been broken up into fragments...
My Father, let my country awake."
- Rabindranath Tagore

Principal Dr. Bhaskar Shelke I welcome you to our website of Agasti Arts, Commerce and Dadasaheb Rupwate Science College, Akole, which is affiliated to the Savitribai Phule Pune University. I have been working in this college since 1987 as a Lecturer / Associate Professor and now I am the In charge Principal. I am one of the founder members of our science faculty which was started with few students, inadequate infrastructure and laboratory facilities. Today we have well-equipped laboratories and classrooms with technology based teaching aids. We laid the foundation of our science faculty considering the basic needs of the students from rural and tribal area and our students are achieving success in various fields of knowledge in India as well as abroad. The college began with two classes and eighty seven students on 1st July 1974. The present strength is almost six thousand and the percentage of girl students is near about fifty percent. As J. Krishnamurti says, "The heart of matter is education. It is total understanding of man and not emphasis on one fragment of his life." The same way we try to develop versatile personality of our students. In the year 2015, NAAC awarded A grade to our college and there was an encouraging remark in its report, "The NAAC Peer Team took a close look into the multi-faceted dimension of this college, which has a potential to emerge as a major centre of learning in the years to come." We tried at our level best and indeed, our college has emerged as a major centre of research and learning during the last twelve years. But, I think, this is the beginning and the best is yet to come. I am confidant that our visionary management and devoted staff members will definitely achieve our goal. Here, I would like to quote the lines of the famous American poet Robert Frost, which always inspire me.

"The woods are lovely, dark and deep,
But I have promises to keep,
And miles to go before I sleep,
And miles to go before I sleep".

Thanks,
Principal
Read More...
Mission
---
"Helps the Student to developed all-round personality.For that purpose provide suitable environment where Student can develop their intellectuality, creativity, capability to tackle the problems with acuteness of sensitivity,so that they can react to all the sensual phenomenon in a way that will make their hidden capabilities blossom forth".
Vision
---
"To spread education in general and to instruct in any branch of knowledge wherever and whenever feasible"
Objectives
---
To emerge as a center of academic excellence
To focus on to faster their knowledge information and understanding of their rights.
To promote every student by several amount reach project & programs
Our Recent Placement
Our online courses are built in partnership with technology leaders and are relevant to industry needs. Upon completing a Online course, you'll receive a verified completion certificate recognized by industry leaders.
IBM

Accenture

Zensar

ATPL

Capgemini

Tata Consultancy Services